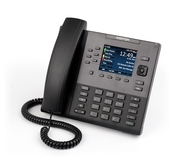 VoIP Solutions
Would you like to improve company-wide communications while significantly reducing costs and improving disaster recovery? Wolf Technology Group can help. Our state of the art Unified Communications System UnifiedBX along with our browser based drag and drop call manager UnifiedCM offers an unmatched feature set including HA redundancy, ACD, call recording, admin and personal web portals, comprehensive reporting, soft clients and much more with affordability that can't be beat. No need to worry about existing contracts since the UnifiedBX integrates with all types of carrier connections including SIP Trunks, PRI, T1, and POTS Lines.

If a carrier hosted system is what you need, we also offer industry leading Broadsoft powered hosted UCaaS solutions and SIP Trunking through our sister company PressONE. Both our Asterisk based on-premise solutions and our hosted UCaaS solutions by PressONE provide enterprise-class capabilities and scale-ability at a small-business-friendly price. We have a solution for every size business from a single user to thousands.

---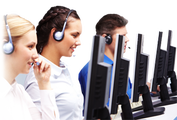 Managed IT Services
Reduce the hassles and high costs that go along with trying to manage and support your IT infrastructure in-house. Our managed IT services give you the freedom to focus on your biggest objectives – finding new prospects, closing sales, responding to customer needs and generating profits.
To keep up with your competitors in today's business world, you need to use the latest technology, but for a small or medium-sized business, it's challenging – not to mention frustrating and time-consuming to keep up with constantly changing hardware and software and provide the support needed to use it. Wolf Technology Group is a managed service provider that provides your company an ideal solution: Our managed IT services programs, which give you the support and services you need for all your computers, networks, servers, and more, without the cost of doing it all in-house.
Big organizations gain the upper hand over smaller competitors by taking advantage of economies of scale and by leveraging leading IT management tools and teams of expert resources to drive down the costs of support. Wolf Technology Group brings our clients this same advantage. With Wolf Technology Group, small and mid-sized companies can leverage us as their Virtual IT Staff. Our dedicated managed IT services specialists will proactively monitor your critical systems and respond immediately to any needs you may have, freeing you up to focus on your core business objectives – generating leads, growing sales, keeping customers happy and tapping new sources of revenue.
Wolf Technology Groups' managed IT service solutions deliver:
24/7 management and oversight of your critical systems by IT experts
An established monthly rate for all IT services (and no surprise fees)
Improved performance and productivity
Preventive maintenance of your essential servers and networks
Support for all your hardware and software needs
---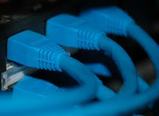 Network Services
Your network is the foundation of your entire IT infrastructure. If it's not healthy, or not appropriately designed to support your needs, it could lead to a myriad of technical issues that could have significant impact on your business. Wolf Technology Group has unique expertise to address all aspects of your network - from cabling, network security, switching & routing, wireless bridging and WiFi to Broadband and Private WAN services. Your business runs on information. In order for your business to be productive, it must have the ability to consistently and efficiently create, process, store, secure, deliver, and access information. Your network is the foundation that allows this to happen. When designed and maintained properly it is strong and provides the support your business needs. When neglected, it can crumble and take your whole house with it.

Wolf Technology Group's team of expert resources can assist with all your network projects – from complete network design and architecture, to providing and implementing equipment, to installing the cabling you need. We also provide comprehensive managed services to assess, monitor, troubleshoot, report, and maintain networks in optimal health.

Are you experiencing slow application performance? Does your business suffer from intermittent unexplained downtime? Do your phone calls sound less than ideal? These are all signs that your network could be in poor health. Contact the networking professionals at Wolf Technology Group today to learn more about how we can help protect your most critical business asset.

---

Security Solutions
Keeping your information and resources safe from threats - both internal and external is becoming increasingly more difficult. Many small businesses lack the expertise and resources to implement and maintain proper safeguards. Wolf Technology Group can help. Let our security experts deliver a solution that fits your unique needs. The technology landscape is constantly changing, so too are the potential security threats against your business. Threats can come from any number of internal and external sources - from simple misconfigurations of equipment, to viruses and spyware, to outright theft or malicious acts. Businesses that hope to succeed today, and into the future, need to stay one step ahead of these threats.

Many small and mid-sized businesses make the mistake of thinking about IT security as a "point-in-time" solution or addressing only the most obvious threats. We often hear things like "We have a firewall so we are secure". In fact, properly protecting your business from evolving security threats takes a more comprehensive approach that includes not only implementing the right technologies, but also managing these technologies and maintaining your core infrastructure and systems.

Wolf Technology Group works with businesses to adopt practical, and cost-efficient security solutions. We take the time to understand your unique challenges, as well as industry best practices, and deliver solutions that work. Firewalls, VPN's, Intrusion Detection/Prevention, Data Leak Prevention, Anti-virus, Anti-spam, and Web Filtering are some of the areas we can help with. In addition we also provide leading IP Video Surveillance solutions for businesses.

---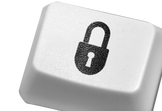 Data Protection
Without a comprehensive data backup and recovery plan, you could lose your critical business data – and maybe even your business. We offer managed backup and recovery services for companies looking for a way to cost-effectively protect critical systems and information from equipment failure, natural disasters, theft and unauthorized access.
If a flood, fire, or other natural disaster destroyed your office, how would you recover? Or what if your information was compromised by employee theft or hackers? Would you still have access to the vital data and IT infrastructure that serve as the core of your business? Wolf Technology Group provides complete data backup and data recovery options to protect small and medium-sized businesses from events like these.
We offer safe and secure data protection plans to guard your important business information from loss due to hackers, mechanical failures, system errors, and more with our specially-designed data recovery solutions.
Data Protection and Data Recovery solutions from Wolf Technology Group:
Receive backup of your data and IT infrastructure in offsite data centers, assuring duplicate copies in case of fire, flood, or other catastrophic loss
Obtain simple, secure access to your files through dedicated servers
Get consistent, automatic data backups of your important files
Get an offsite copy of your IT infrastructure that is available within minutes in the event of a system failure at your primary location
Take advantage of our monthly service packages - with comprehensive monitoring, management and support
It's not enough to have data recovery files at your facility - if your office was damaged or destroyed, your data backup files would be gone as well. With a copy securely off-site, your business can still access data even if your physical location is completely destroyed. While this scenario might not be likely, there are plenty of other threats to the security of your information, such as hackers and system crashes, which could cause your productivity to come to a halt. Don't risk it - get proper data protection for your company.
Would you be able to conduct business as usual without your information? Would you know how (or even who) to contact regarding customer orders and deliveries or be able to contact leads and make new sales? How long would your business survive if data recovery was not an option?
---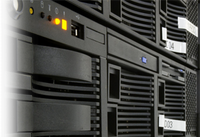 Virtualization
Server and desktop virtualization offer businesses a way to deliver improved performance, scalability, flexibility, security and fault tolerance when compared to traditional physical IT systems infrastructure. Virtualization also result in lower costs and supports your companies' green initiatives. Wolf Technology Group delivers the technology and expertise to design, implement, and support virtualization solutions for businesses of all sizes from the SMB to enterprise class businesses. Virtualization, you've heard about it, but do you really know what it means? Large enterprises have been leveraging the value of virtualization for years - eliminating capital expense, streamlining administration and support, improving disaster recovery, and reducing operating expenses.

Contrary to what you might think, you don't have to have a big-company budget to leverage these same great benefits in your own small or mid-sized business. Let Wolf Technology Group show you how you can use virtualization to deliver a core systems infrastructure that can significantly improve your ability to adapt and react to new requirements, while improving performance and reducing costs.

Our team has unparalleled experience with Server and Desktop Virtualization. We understand the range of technologies involved as well as the challenges and opportunities that virtualization presents. We leverage our expertise to deliver practical solutions that meet the unique requirements of our clients. We can provide and manage solutions based on technologies from leading providers such as VMWare, Citrix, and Microsoft.

---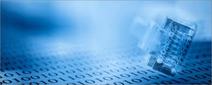 Broadband & ISP Services
Let Wolf Technology Group provide your organization with Wide Area Network (WAN) and Broadband Internet connectivity that is properly designed to support your business requirements and delivers end-to-end Quality of Service. As your Internet Service Provider (ISP) we are accountable for your Internet/WAN service and can eliminate the finger pointing that is often experienced with other ISP's.
Are you still using the same copper phone lines you've had for years?
Do you have a Wide Area Network or Internet connection that is based on channelized T1lines?
Are you unhappy with the quality of service provided by your existing telecommunications carrier or Internet Service Provider?
Or, do you just need more bandwidth to handle the demands of today's business critical applications like VoIP, Video, and online backup?
We offer a range of leading Internet and Wide Area Network solutions that deliver high-quality, high-speed connectivity to your business, including:


Ethernet
Fiber
DSL
Cable Broadband
WiMAX

Whether you are looking for a primary connection, or a redundant connection to improve your disaster plan, we can often deliver these services at substantial cost savings. All of our services are backed by expert technical support and, quite simply, the best customer service department in the business. Get a free Telecomm/ISP analysis by contacting us and letting us show you how we can benefit your business.
---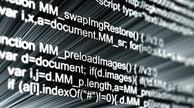 Application Development
Application Development is complex and costly, right? It doesn't have to be. Unified Technologies practical approach and experienced resources bring your organization cost-effective, custom application development services that are targeted to meet your financial and operational needs.
If you are like a lot of small businesses, you believe that quality custom application development is either beyond your reach, or you've already been burned by a provider that has over-sold and under-delivered. At Wolf Technology Group, we understand the needs of small businesses and that is why we take a more practical approach to application development. One that allows us to address the unique financial and operational needs of our clients. We finish projects on-time and on-budget. The specific services we offer include:
System Requirements Analysis
Application Programming
Web Site and Web Application Development
Software Automation and System Integration
Component Development
Custom and Open Source Software Maintenance
---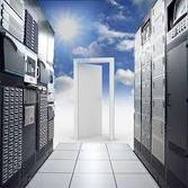 Cloud Computing
Trying to build, maintain, and support an IT infrastructure in-house is expensive and frustrating. Let Wolf Technology Group show you how we've helped other local businesses migrate to the Cloud to provide secure anytime, anywhere access to core applications and resources while eliminating capital expense, lowering operating costs, and improving performance.
If you've been dealing with the costs, risks and irritations of having your business hosting your own servers, we've got good news for you. Wolf Technology Group offers Cloud Computing solutions that are designed to meet the needs of small and mid-sized companies. WTG Cloud Computing solutions can be easily implemented without any disruption to your business, while providing you with better performance, unlimited scalability, expert IT support, and guaranteed system security.

WTG Cloud Computing solutions offer:
Seamless connectivity – Easily and securely access all critical business applications from the office, the road, or anywhere with an Internet connection.
Enterprise-level infrastructure – Leverage the same leading technologies as the world's largest companies do for flexibility, scalability, performance and Disaster Recovery
Comprehensive system management - Offload the burden of preventative maintenance and systems management to our team of experts.
24/7 Technical support – Management and oversight of your business network, hardware, printers and servers.
Fixed monthly expenses – One monthly bill -no surprises or additional fees.
For most small and medium-sized businesses (SMBs), implementing a business IT infrastructure is way too expensive. Just trying to set up and install the right systems in the beginning is difficult enough. Adding network components and dealing with necessary security issues on top of that requires even more staffing and expense.
And the work isn't done there – with today's rapidly-changing technology, small businesses must constantly prepare for software upgrades and new hardware. Most SMBs just don't have the resources and expertise necessary to design and maintain the same kind of business IT solution that Wolf Technology Group can offer, and it wouldn't make sense to try. Instead, you can focus your energies and resources on developing your business, and leave your IT Infrastructure to us.
We offer our customers secure, reliable, high-performance Cloud Computing services and support for one affordable monthly rate, giving you the time and freedom to concentrate on your business goals instead of your IT infrastructure.
---
Help Desk
Our team of expert IT professionals will troubleshoot problems and keep your employees productive. Outsource your IT support and save time, money, and hassle.
In today's world, core functions of your operation – such as sales, marketing, accounting, and shipping – all rely on technology and computer support to get the job done. But with ever-changing technology and increasing demand, how can you afford the IT expertise and computer help required?
Wolf Technology Group offers a way for you to get the qualified technical support your business needs without hiring an IT department. Our computer support program provides assistance exactly when you need it, at a price that any small business can afford.
Our technical support gives your company assistance with a wide variety of IT needs, including: Help with computers and networks; hardware design and configuration; software installation and training; virus removal; data backup and recovery; and core computer support functions.
Want more reasons to use our technical support? Here are just a few:
A team of North America-based computer support experts available anytime you need them
Help in meeting industry best practices
Increased productivity and less downtime
Reduced capital expenses (and more cash on hand)
More time for profit-generating activities
By outsourcing your tech support, you'll get faster, more cost-effective service than if you tried to develop your own IT support department. With Wolf Technology Group, you'll reap the benefits of having an entire technical support team at your disposal – for much less than the cost of hiring just one IT employee.
---
---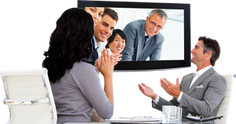 Vu Telepresence
With Vu, you get access to HD videoconferencing for a low monthly fee, saving on the high costs of travel and minimizing time out of the office. Vu keeps you in touch and helps build relationships with your customers, vendors, and business partners across the country and around the globe. Vu Telepresence is a monthly program that gives your business access to HD video conferencing technology at your own facility. Wolf Technology Group provides Vu as a service for small businesses, providing you with an exciting and cost-effective way to improve the way your business communicates. And since it's a monthly program, you won't have to make a huge investment in hardware.
Advantages of using Vu video conferencing:
Less time and money spent on travel: You'll get the benefits of face-to-face connections (without having to remove your shoes or check your luggage)
More effective communication: By combining HD video conferencing equipment and high-quality audio in real-time, your messages will be better and more clear
More flexibility and shorter commutes: Use telepresence to remain in touch with partners around the globe, right from your home or office
With Vu Telepresence's video conferencing systems, you'll be able to give presentations and showcase new products to people around the globe; hold real-time conferences with business associates; hold webinars and live video events online; and communicate with current and potential customers. Vu is:
A monthly program – no equipment investment needed
Cost-effective, with multi-site use available
Easily operated, with many special features
Vu video conferencing will change the way you communicate – and will improve your relationships with customers, associates, and vendors while considerably decreasing the time and money you spend on business travel.
---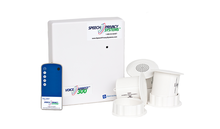 Speech Privacy
What is sound masking and why is it used? Sound masking is the addition of a familiar sounding, air conditioning-like background sound to an environment. Masking covers up or "masks" human speech and helps mitigate the distraction of other sounds, making an environment more comfortable, workers more productive and creating speech privacy. Here's an analogy. Imagine that you are in a darkened room and a child is flicking a flashlight on and off. The light is noticeable and distracting. Now imagine, the lights are on. The same flashlight is being flicked on and off—but without notice—it has been "masked." This is how sound masking works.

---
---
---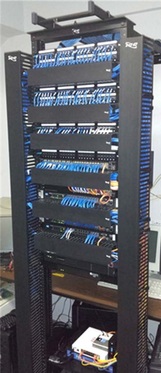 Network Cabling
No matter how powerful your computers, network servers, and other equipment, the effectiveness of your organization's technology is limited by the cabling that interconnects it. The network structured cabling team at Wolf Technology Group knows how to design, install and maintain the media through which your valuable data, voice, and video travel. Whether you're in a small office or a sprawling multi-building campus, we'll make sure your information flows quickly, securely, flawlessly. Don't degrade the sophistication of your technology with unreliable data cabling infrastructure.

Why Wolf Technology Group?
• Single point of contact- a dedicated "team" of cabling engineers to support your needs
• Exceptional customer service supported by proven processes and tools
• Voice, Data, Video & Fiber Optics Design Build Services
• Cable Audit and Documentation Services
• WiFi and Wireless Bridging

Certified Staff
• Corporate BICSI Member
• Certified Master Technician
• BICSI and EIA/TIA Standards Driven

---